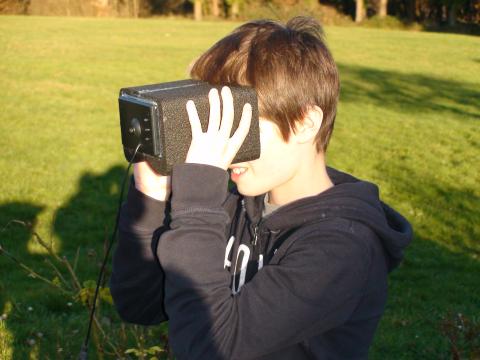 Along gradual building and testing of various UAVs , we accumulate many spare parts that end up laying around. So for a bit of fun we decided to build a trainer quadcopter for FPV fun & training. The attached youtube video shows a FPV kid's initiation journey...
The trainer quad is made of:
-Assembled from various frame parts from : 3DR arms, home made plates, VulcanUAV landing legs, some other frames pieces from HK stuff, etc...
-a Pixhawk autopilot with 3.1.2 fw version
-3DR 880kv motors with 10x4,7 props + quadro ESCs
-powered by a 10.000 mah 4S battery
-5.8Ghz FPV setup with a RMRC 600Tvl camera
-Mobius camera for HD footage
This training quad can be crashed and abused, it is easily fixed.